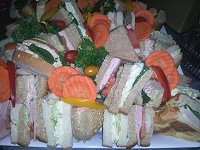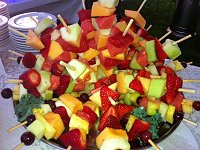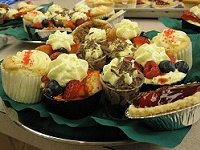 About Us
Klassic Catering is a full service catering company located in Abbotsford BC. We're equipped to cater anywhere in the Lower Mainland at all types of venues. We are experienced in providing banquets for any occasion from small parties to large corporate events, weddings, seasonal banquets and memorials.
Klassic Catering can accommodate all of your food service requirements. We work with you to design personal menus that suit your individual needs. We add that 'personal touch' to an event, by taking the time to treat our customers the way we want to be treated.
Our courteous and dedicated staff looks forward to serving you. Klassic Catering strives to provide our clients with the best possible service, using the freshest ingredients available. Although we prefer to design menus to suit your individual needs, we also have some prepared menus on our site to help you get started in creating the perfect banquet for your event.
Klassic Catering supplies all of our own serving trays and china dishes, as well as wine glasses if needed. We also supply table covers and appropriate staff and equipment as required. We have a trailer that is equipped to transport hot and cold foods to ensure that your food arrives safely to your event.
Klassic Catering
1 - 30455 Progressive Way
Abbotsford, BC V2T 6W3
604-864-8250
cheryl@klassiccatering.com